My last blog entry of January 28, 2015 stated optimistically that the container ship "NYK Argus" which carries the crate holding my motorcycle would arrive at the harbor in Long Beach, California on February 13, the scheduled arrival time.
Since then it became apparent that the shipment will be delayed by quiet some time.
Thousands of container ships dot the entire Pacific coast, from Canada to Mexico, eager to land and be unloaded at American ports however the union of the Longshoremen is in tough labor negotiations with the shipping companies. Billions worth of goods are unable to reach the shores, The ocean at Long Beach/Los Angeles looks like the coast of Normandy on D-Day, like one of the journalists writing about this major strike reported it.
Some shipping companies divert container vessels coming from Asia all the way through the Panama Canal to harbors on the U.S. east coast.
"My" vessel, the Argus took it slowly and is now about 400 miles off coast. The revised arrival is scheduled for March 5th, some three weeks later than originally planned.
Additional delays can be expected since the shipping company already notified me that the container holding the crate with my motorcycle was selected to be X-ray-security scanned, according to the 2007 rules by the Department of Homeland Security.
This is a random, port side X-ray; one has to imagine the enormity of the task when in 2016 each and every container entering the U.S. will need to be X-rayed.
Yesterday, February 22: Leisurely speed of 0.2 knots. A course of 196 degrees, away from the coast (?)
Nippon Yusen Kaisha "Argus" close to the California Coast
Truck security screening by X-ray
Mobile x-ray scanner: In 2016 each container will be screened.
On the positive side we have to note that at present the winter here in Illinois is still pretty much in full swing; unusual temperatures of (today) -19 degrees Celsius prevail; the forecast for another week or so doesn't note much change.
I am not too unhappy that the shipment of the motorcycle is delayed so much. It saves me from a rather frigid riding experience.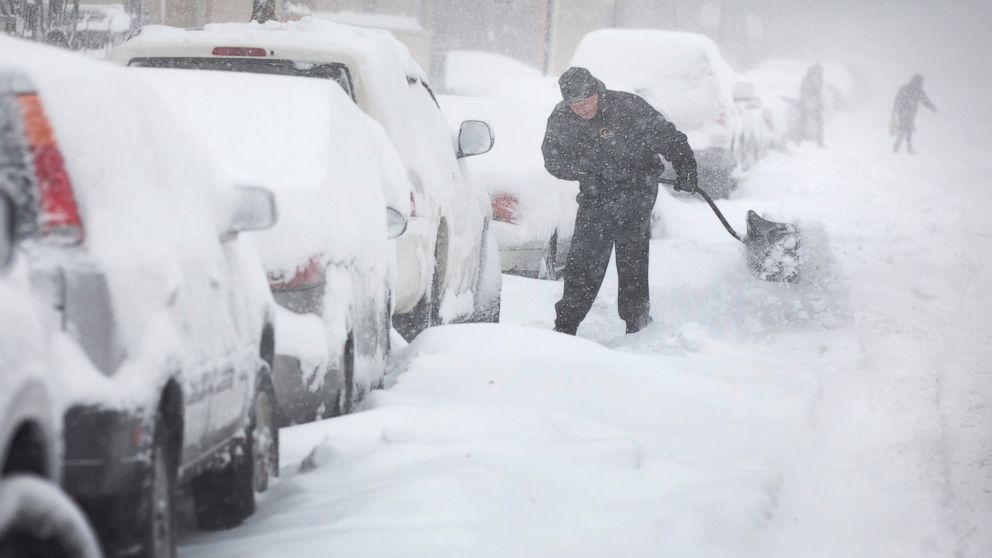 2015: Frigid Spring in Illinois
I like to end with an image from climatically more pleasant places. Here is an image I received from my friend Dave in Phnom Penh. He took it while out and about in the remote countryside. (His KTM can be seen in the back, on left).
The image shows the ingenuity of Cambodian motorcycle owners: here someone welded an enforced steel frame and additional suspension featuring a total of eight (!) shock absorbers to the rear of a 125cc Honda.
Dave writes:
"
My next dream bike: Honda 125 with rear suspension mods. This bike routinely hauls 500 pounds of freight and gets 75mpg."
An image such as this makes me forget the snow, the ice and the cold here.